Eleni D. Peraki MD PhD
Ear, Nose & Throat Surgeon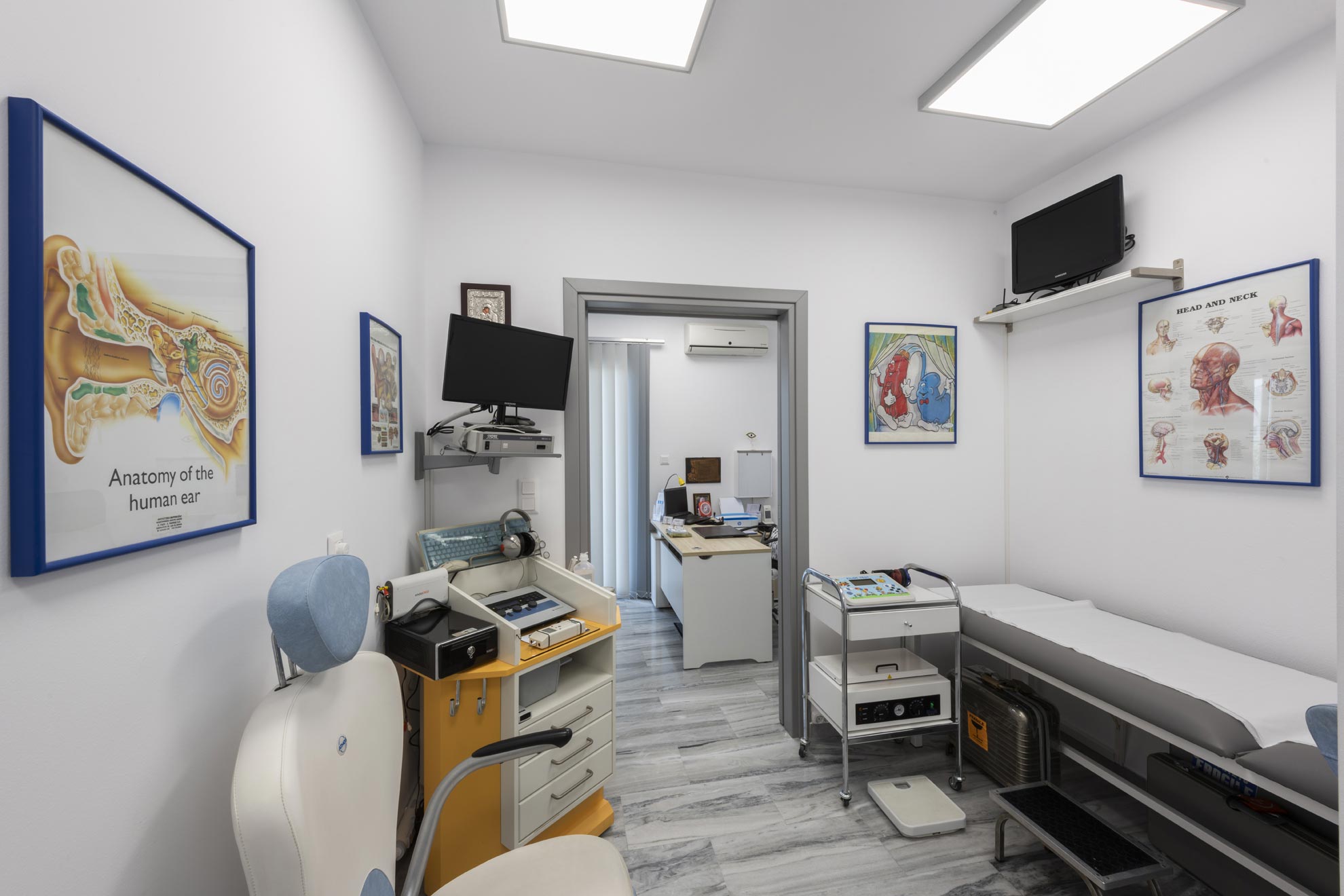 The Office
The ENT Medical Office in Paros operates 15 days a month from September to May and daily during the summer months.
During these periods of time, there is the possibility of dealing with urgent ENT cases, adequate monitoring of patients, as well as integrated postoperative care.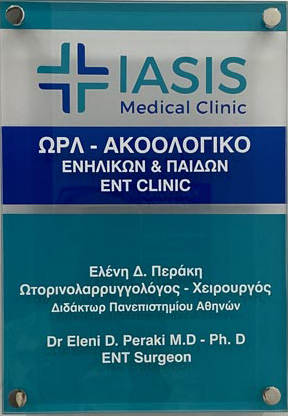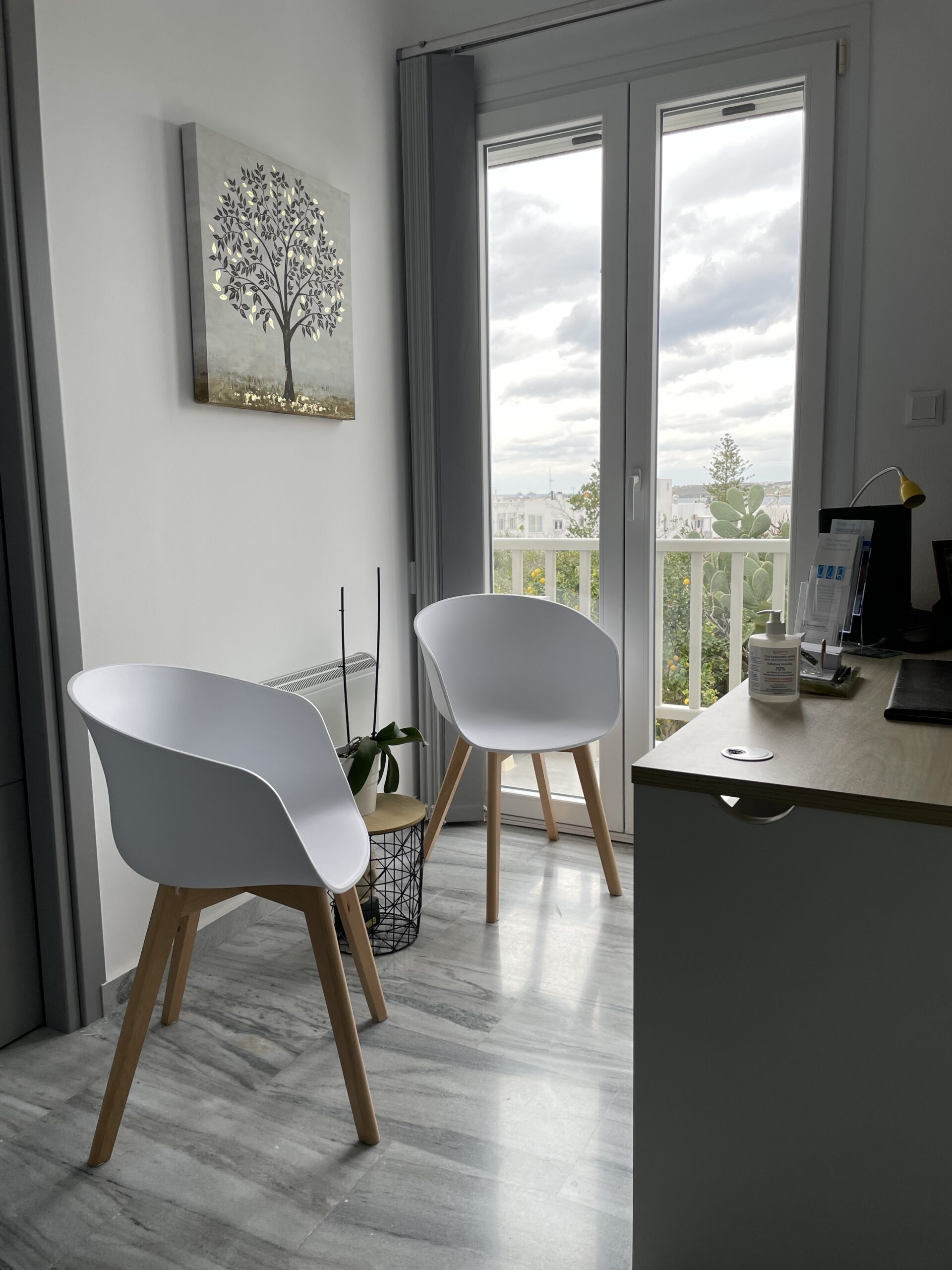 ENT Diagnostic Examinations
& Treatment
Always at your disposal!
Whether you suffer from some unexpected medical discomfort or injury, or you want a simple otolaryngology (ENT) examination
or a general check without waiting long for an appointment, I'm always at your disposal.
Full Otolaryngology (ENT) Examination

Audiometry for adults, children, infants and newborns

Study and treatment of Vertigo, Tinnitus and Hearing Loss

Upper Respiratory Endoscopy

Sleep Study and Treatment of Snoring and Sleep Apnoea

Ultrasound of paranasal Sinuses

Allergic Rhinitis Tests – Immunotherapy
ENT EXAMINATIONS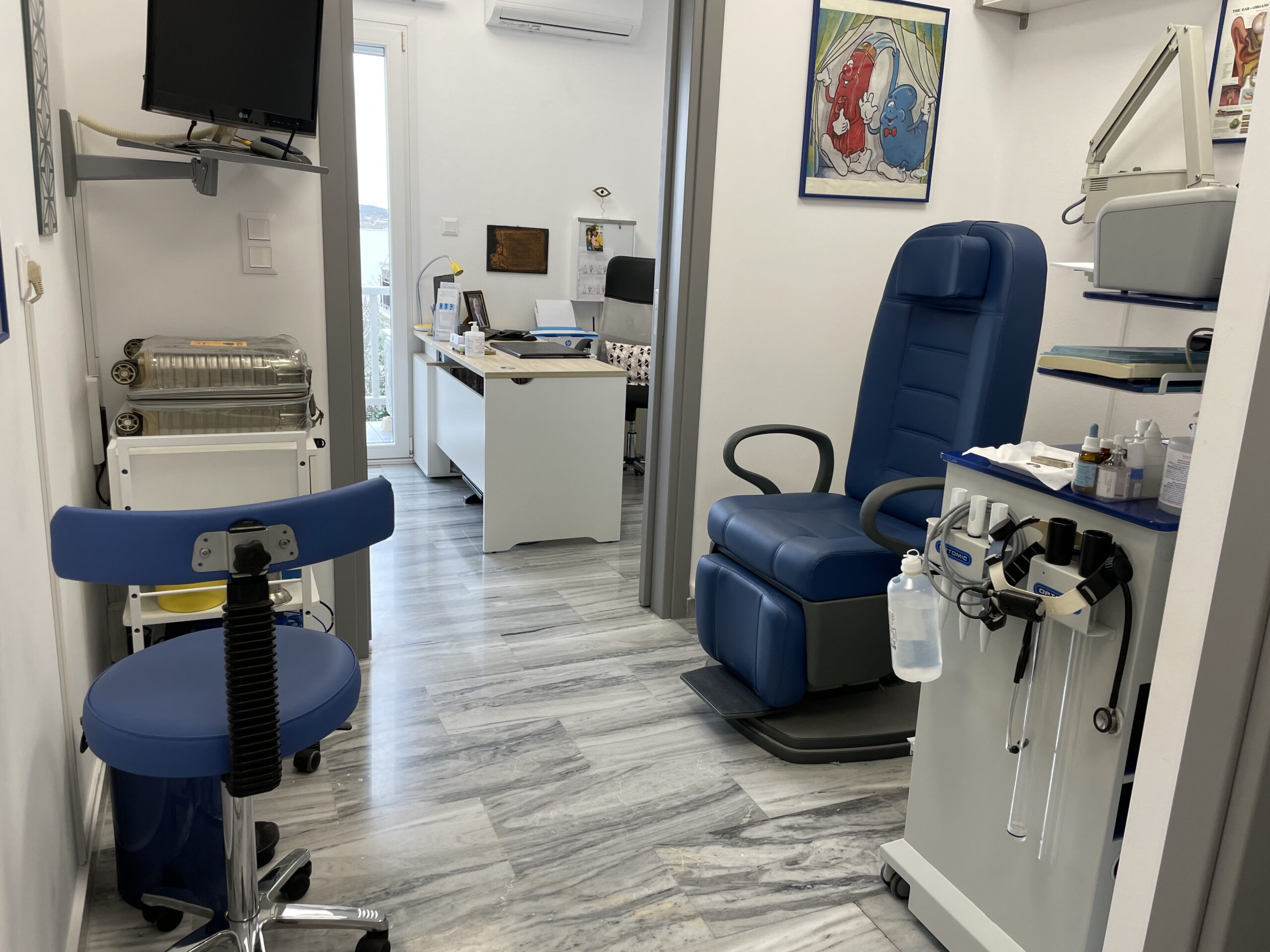 At the fully equipped ENT Medical Center of Paros, the otolaryngologist examines patients with the medical microscope and endoscopes, which clearly give more information than a simple examination.
Full auditive testing is provided for adults, children and infants.
The above are valuable diagnostics means for the evaluation of the ENT patient.
INTERVENTIONS IN OFFICE
Invasive acts can be performed in Paros, such as nasal cauterization and other minor interventions:
drum & sinus puncture,
nasopharynx, larynx, oropharynx biopsies,
removal of a foreign body, microcysts & sparks of head, face & cervical,
miniaturization of nasal joints with radio frequencies,
saving the patient of unnecessary trips to Athens.
VERTIGO / HEARING AIDS
Cases of ligging position are treated in Paros without medications with therapeutic handling & immediate rehabilitation, as well as application of hearing aids from reliable partners.
Dr. Eleni Peraki undertakes and carries out in Athens the full range of ENT surgeries.
Tonsils
Adenoids
Diaphragm & nose/larynx polyps
Thyroid surgery & salivary glands
Paranasal surgery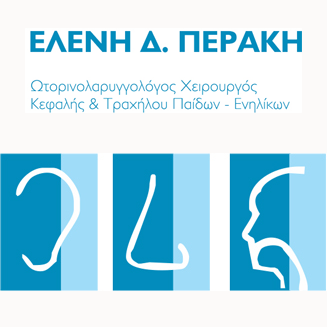 "Excellent professional practitioner informed on its subject I highly recommend it."
"Excellent scientist examined me in her office, making a proper diagnosis, but also when I needed her knowledge from a distance, she gave a phone call. Excellent collaboration, help and constant interest. Exclusive Doctor!"
"Very good doctor, direct, trained, transmits an air of confidence and calm at the same time… My godson, who was the poor patient, begged me the next day to go back to that good doctor!" Working Hours
Winter: By Appointment or On Call